About Gone For a Run

Gone For a Run
Four simple words that propels a runner into a state of pure joy that is cherished by the mind, body & soul.
First Steps
I love to run. Running has fueled my energy and passion to never stop exploring, creating and enjoying life. I founded Gone For a Run because I cherish the joy in "going for a run" and I believe that the magic found when you run should be encouraged, shared and celebrated. Our story began in 2008 when my son Ryan and I ran our first organized race the NYC Marathon, in honor of my father.
Training and running for the marathon gave us the strength to get through this profoundly difficult time in our lives watching my beloved father suffer through a terminal illness. Post marathon we were captivated by the power of running and were driven to utilize our product development and marketing backgrounds to create products for runners to celebrate their accomplishments, stay motivated and fully embrace the running lifestyle.
Gone For a Run has grown to be an innovative and trusted lifestyle brand for runners. We also strive to provide support and motivation for both seasoned and new runners with our training programs and virtual race series. Our goal is to inspire people to run and cherish the running lifestyle.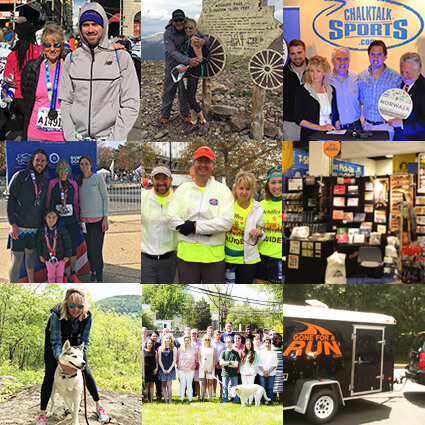 Run With Us
Our mission is to create innovative apparel, technology, and products that celebrates and supports a running lifestyle. We are also very fortunate and proud that we have been able to foster our "Run it Forward" program that promotes running and a healthy lifestyle, all while giving to charities across the country.
"Running shows us that
we are capable of amazing things.
Embrace the gift of running and be amazing."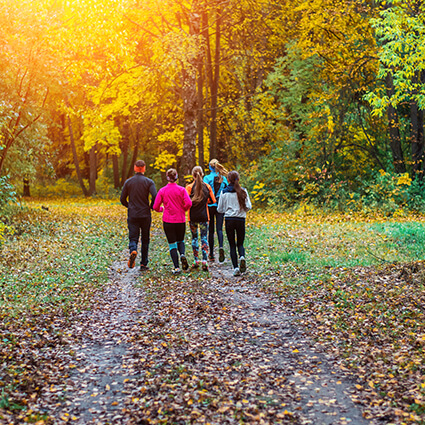 Running it Forward
With every Virtual Race, Gone For a Run donates a portion of the registration fee to benefit a charitable partner.
We believe in the commitment to "Run It Forward", and are proud to say that we have we are well on our way to reach our next goal of donating $100,000. Learn more below about the charities and organizations that we and our virtual race community runners have helped over the years.
Click here if you're interested in learning more about what current virtual races we have and knowing that you'll be supporting a great cause! Are you an organization that could benefit from partnering with us to run it forward? Contact us today at pr@goneforarun.com.