As they should, runners take their race accomplishments very seriously. Every medal earned signifies the hard work, dedication, and training they've put into each and every race. With that in mind, medals deserve to be displayed in a place where they can be appreciated, not stuffed at the bottom of dresser drawers! With a little imagination, and some help from us at GoneForaRUN, you can add a touch of running to your home effortlessly!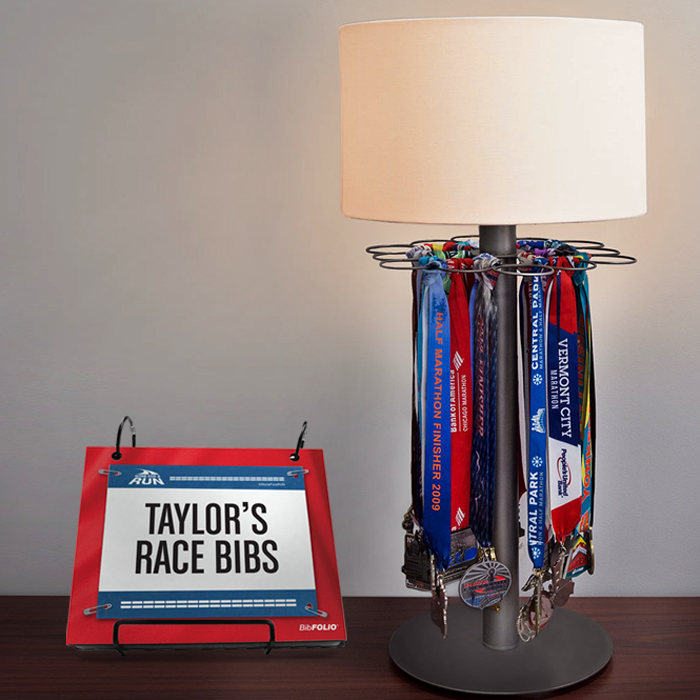 Our unique tabletop race medal display lamp is perfect for avid runners and doubles in function. Featuring a base made of cast iron steel and a clever display rack near the top of the lamp base, medal collectors have the opportunity to display more than 90 medals in their living room, bedroom, or home office. Sounds like a BRIGHT idea to us!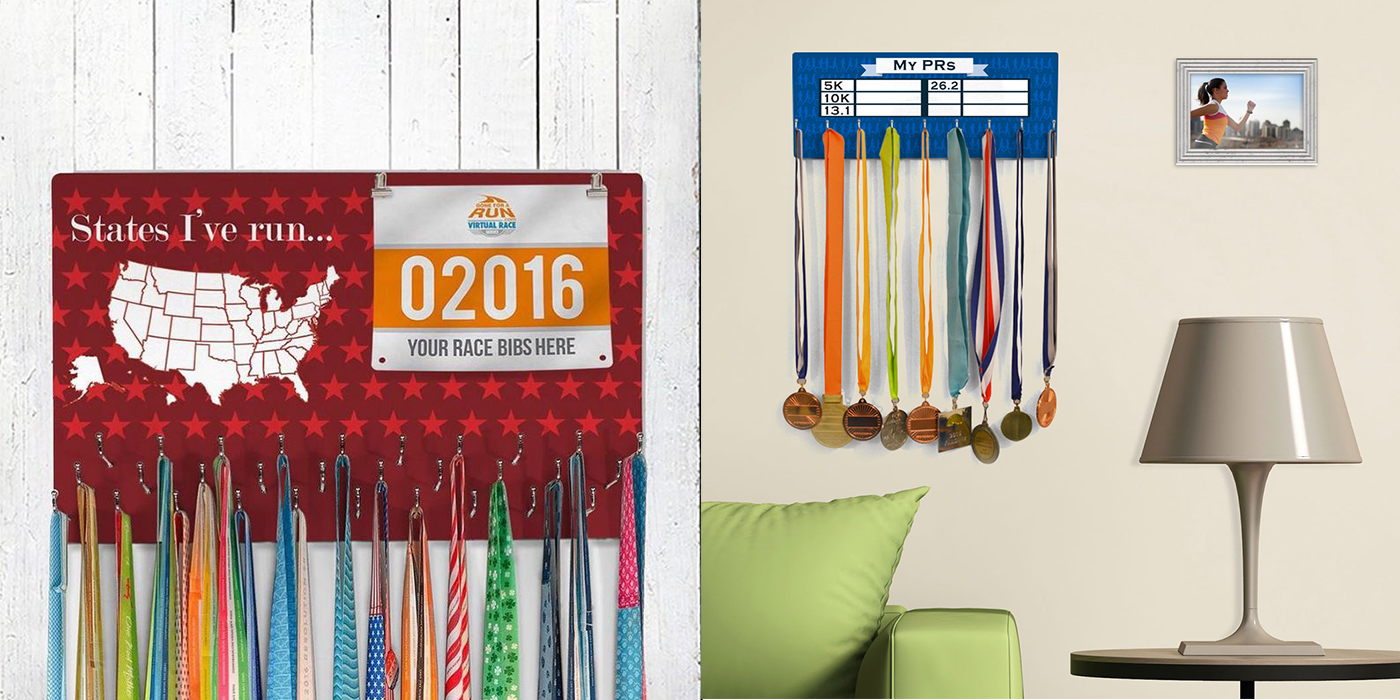 Maybe you're looking to get your medals off your desk and onto the walls, our assortment of medal hangers can do just that. Try our signature BibFOLIO Plus Race Bib and Medal Display complete with vinyl protector sheets for your race bibs, and a hanger that can hold up to 24 medals. Looking for something with a bit more design and personality? Our hook medal displays consist of dozens of inspirational, race-specific, and custom designs that fit every style and home.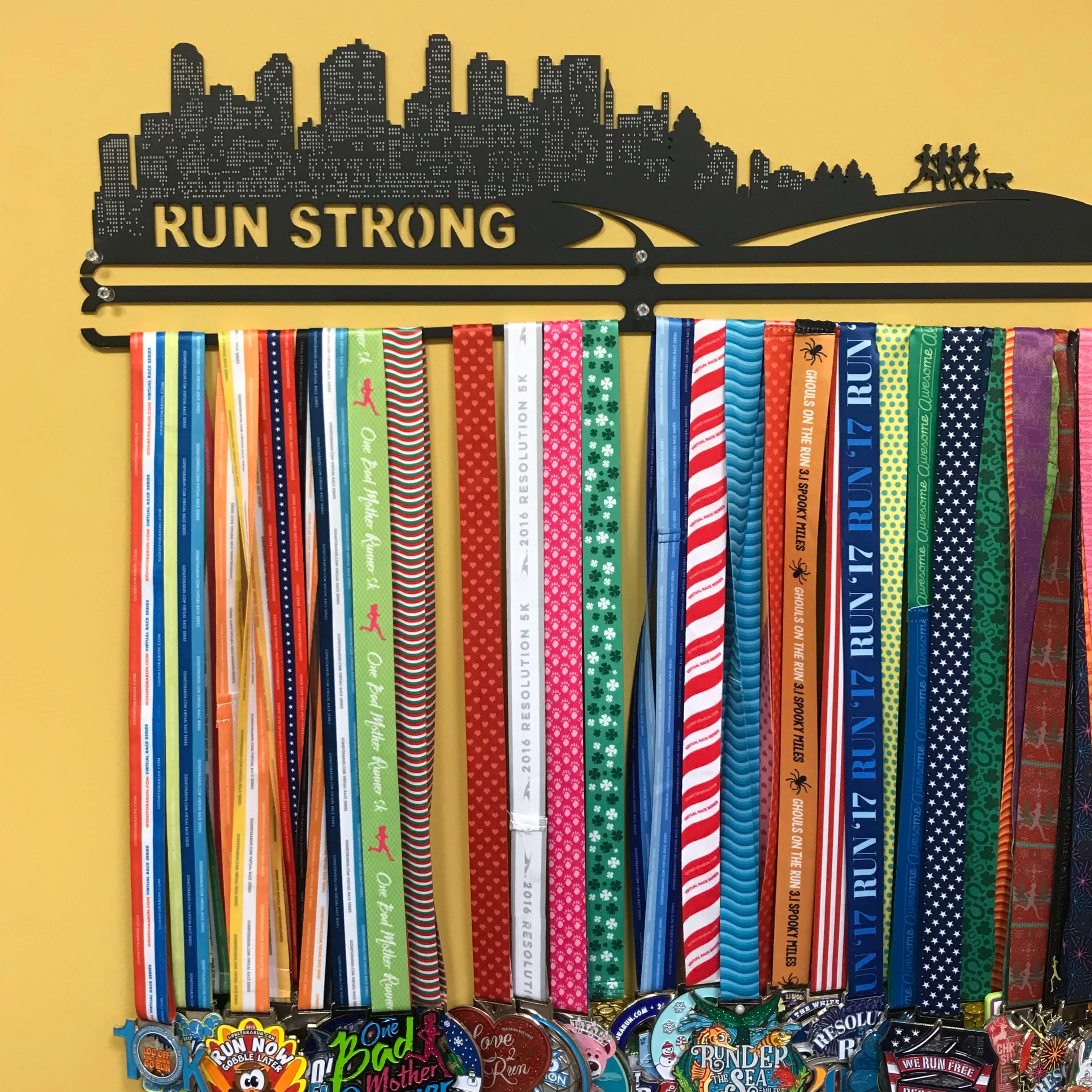 Feeling inspired to redecorate? Check out our full collection of bib & medal displays and show off your race bling in a stylish way. Check out below how runners use our displays to show off their race medals in their homes.