PR Soles® Acupoint® Footbed triggers massage for a whole body recovery
Acupoint® Footbed Triggers Massage
The science of massaging action to the feet
Alleviates foot, leg and lower back pain and reduces swelling and tension
Breaks up accumulated lactic acid to detoxify body
Improves circulation benefiting the entire body
Feet and body recover faster
PR Soles® Acupoint® Footbed is proven to trigger active recovery.
Satisfaction Guaranteed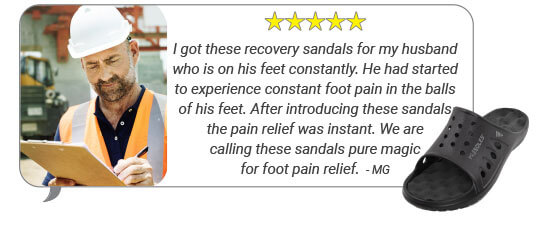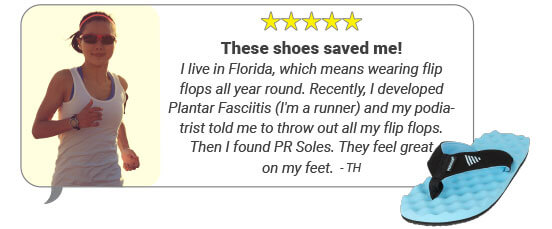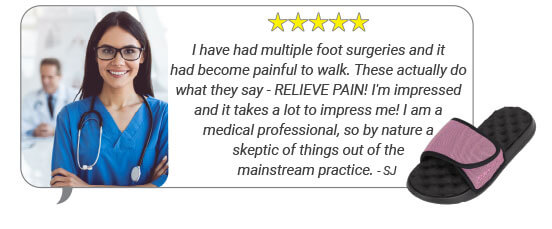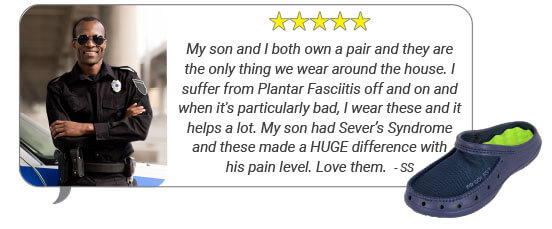 Our original PR SOLES recovery slide sandals remain a favorite among runners, and we continue to work on making them even more comfortable and effective. Each sandal has an ACUPOINT® foam-cushioned sole that massages your feet and absorbs impact as you walk. The trigger points and unique motion promotes circulation, breaks up lactic acid and stimulates nerves to bring relief to your legs and lower back as well as your feet. Recovery flip flops offer this same massaging in a more compact design that's easy to slip on and off. Whichever one you choose, you'll have a great pair of running recovery shoes that will be a big part of your workout program.
These lightweight running sandals are fully waterproof and breathable, so you can wear them by the pool, in the shower or anywhere else you want to go post-workout. They also have a wide foot bed and instep so your feet will fit even if they are swollen after a particularly tough session. Our PR SOLES recovery sandals for runners come in several sizes and color combinations and are a surprisingly low price for the relief they provide. Go to the product reviews and see for yourself just how many runners love these unique sandals. We guarantee you'll be satisfied – especially with how much more you get to run!