PATENT PENDING
Recovery
Slippers
Acupoint® footbed triggers

massage
+ active whole

body recovery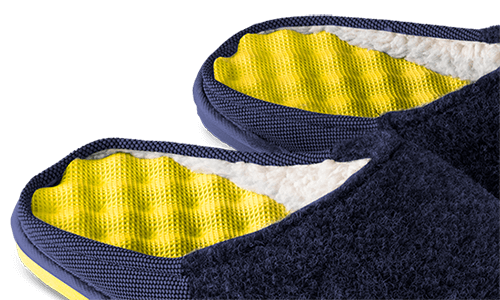 PR SOLES® Patent Pending Acupoint® Footbed
Triggers Active Massage
BENEFITS OF
APPLYING MASSAGE ACTION TO THE FEET
Alleviates foot, leg and lower back pain and reduces swelling and tension

Breaks up accumulated lactic acid to detoxify the body

Improves circulation benefiting the entire body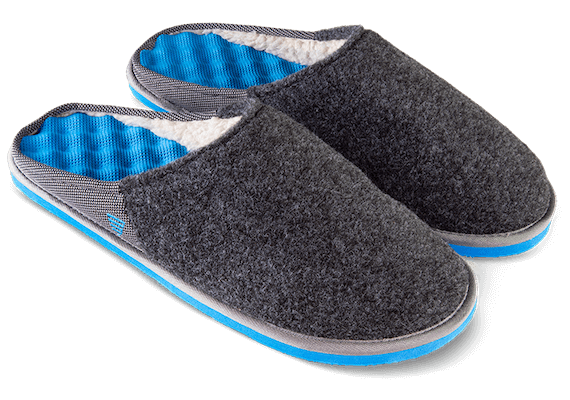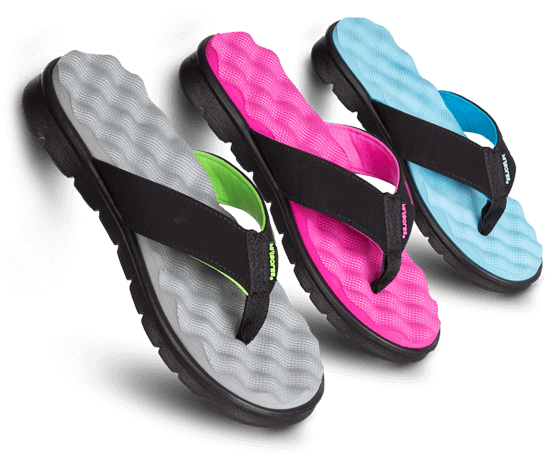 NOW THAT'S RECOVERY
Power up your recovery with PR SOLES®! The proprietary ACUPOINT® Cushioned sole massages your feet and absorbs impact as you walk. Science has documented that applying massaging action to the feet promotes circulation, breaks up lactic acid. As well as stimulates nerves to bring relief to your legs, lower back, and feet.
PR Soles® Recovery shoes feel like applying a foam roller to your feet, eliciting healthy repair and amazing long lasting relief. PR SOLES® customer testimonials rave about the rejuvenating results.
WHAT OUR CUSTOMERS ARE SAYING
HANDS DOWN THE BEST SANDAL FOR SPORTS RECOVERY

- DAVID J.

I have tried a lot of different brands of sandals for recovery after races. None of them even compare.

THE PAIN RELIEF WAS INSTANT

- MICHELE B.

My husband was starting to experience constant foot pain and then introduced these sandals. The pain relief was instant. He never wants to take them off!

Have had multiple foot fractures, surgeries and ankle reconstructions and these actually do what they say - relieve pain. I'm impressed and it takes a lot to impress me with things like this I am a medical professional.

NEVER FELT THIS GOOD

- AC

In February, I went to Disney to run the 5k, 10k and half marathon during the princess 1/2 marathon weekend. After each run I wore the sandals as I went through the parks. My feet were never tired or sore, my back and legs felt great. I have never felt this good after a week at Disney.