Many runners are passionate by nature. They have a passion for running, a passion for setting goals, and passion for competition. Of that group, many of them are also passionate about their love for their dogs -- more specifically, running with their dogs! Believe it or not, dogs make incredible running partners. Their enthusiasm and energy helps to provide that extra boost of motivation for their human companion, and provides a safe running partner for those who may feel extra cautious on their runs. At Gone For A Run, we are also big dog lovers, so when we heard this inspiring story from runner Elizabeth Morgan we couldn't wait to share.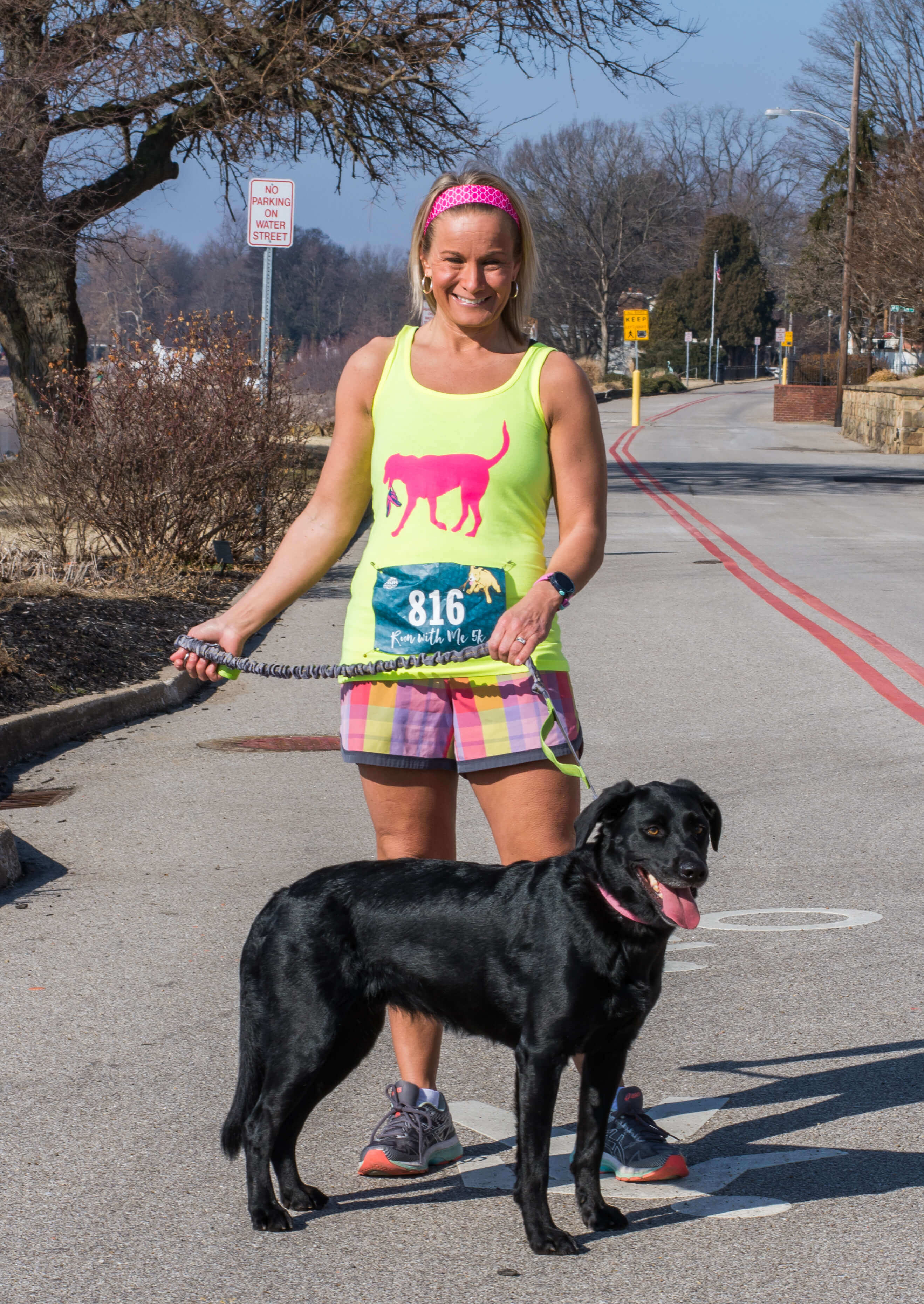 A runner for 15 years, Elizabeth felt a slip in her running routine and needed to refocus. She had heard about the benefits of running with a dog, so she did her research and found out that black labs made great running partners. Immediately, she went to her local Humane Society and it was love at first sight with black lab, Bella. The shelter told her that they had a hard time finding a home for Bella because she was an extremely high-energy dog. For Elizabeth, that was a challenge she was willing to take on.
Almost two years after adopting Bella, together, Bella and Elizabeth have completed several 5Ks together, Half Marathons, 2 Full Marathons, and have a full race calendar for 2019. Last year they raised money for the local Humane Society where Bella was adopted, and are currently campaigning again this year to raise even more money. Through the RUN BELLA RUN campaign, Elizabeth strives to raise awareness for animal shelters, rescue dogs, and the security that running with a dog provides.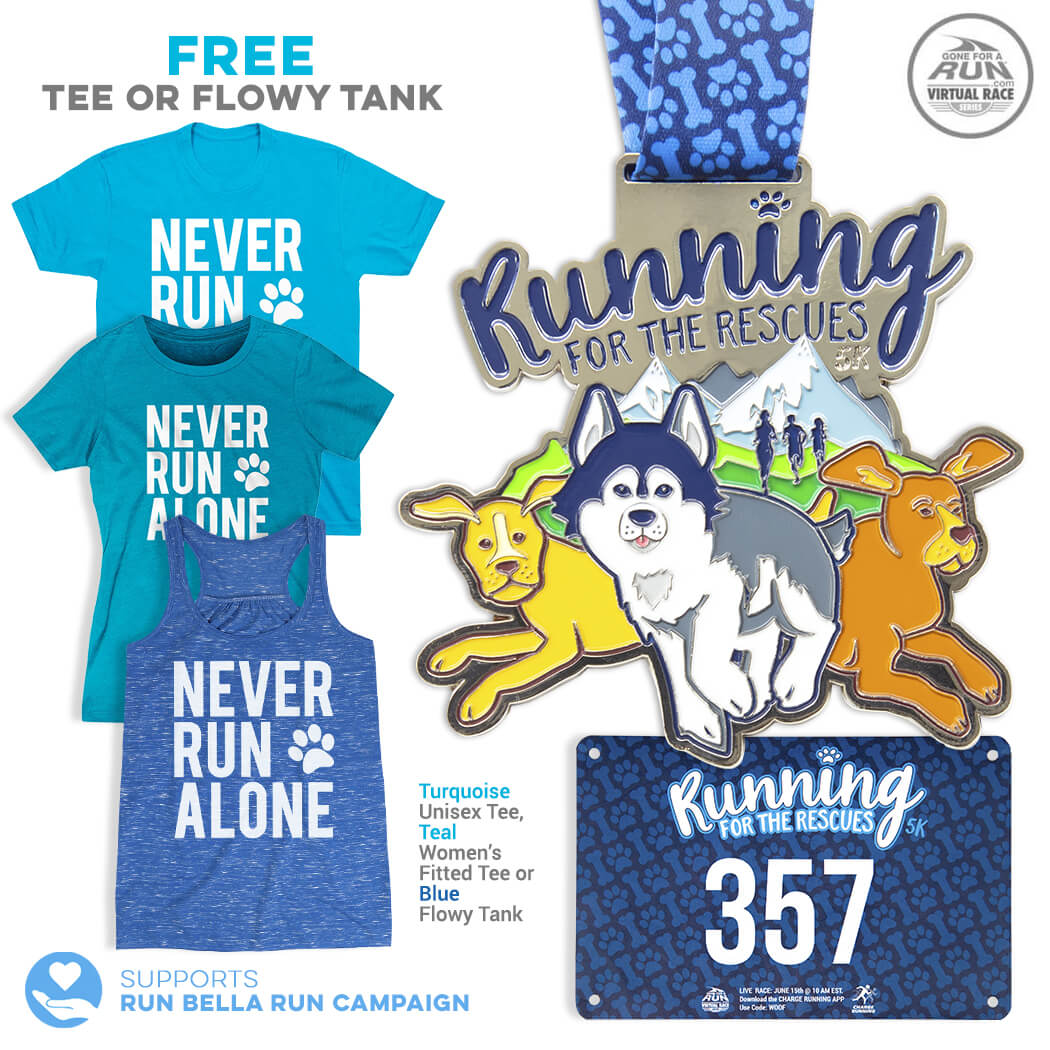 Gone For a Run is thrilled to support Elizabeth and Bella in this important venture. We are launching a limited number of registration entries into our Run for the Rescues Virtual Race. For each entry purchased, a percentage will go back to the Run Bella Run campaign. Additionally, for every item purchased in our Running With Your Dog Category using the code RUNBELLARUN, 20% will also support Run Bella Run.