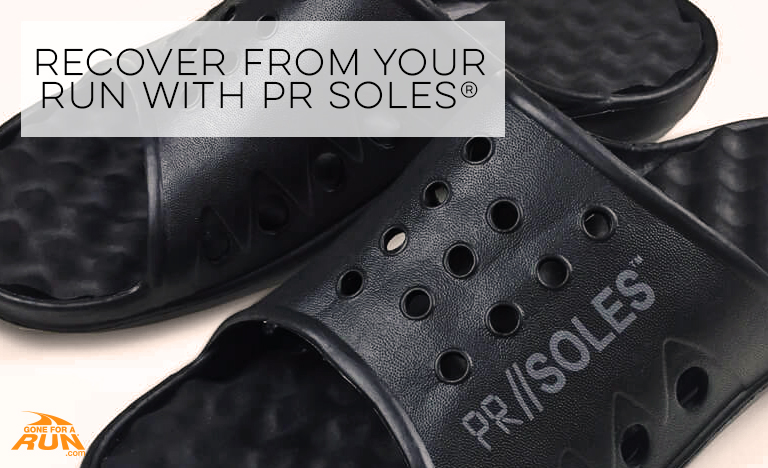 Running does wonderful things for your body. It helps you burn calories, melts fat away and improves your stamina. Aside from the physical benefits, running also helps improve your mental and emotional side. It can boost confidence and improve your self-esteem.
Running can also take a toll on your body, especially when you do it over long distances. Fortunately, there are ways to help your body recover and get you back on a road, trail or treadmill faster. One of the best ways runners have chosen to recover are with PR SOLES®.
What Are PR SOLES®?
Well, according to Jen, they are clouds for your feet:
"I love the way these sandals feel on my feet. It is like walking on clouds. It is awesome to get a morning massage on my feet. I use them after runs, after swims and in the locker room shower. I wear a size 9 running shoe and ordered the medium. I do think I would have been better off with the small. I feel like I am right on the cusp of the two sizes. Great product for somebody that is on their feet all day."
As much as we would for that to be the official description of what PR SOLES® are, there is a little bit more to them than that – but I like where Jen is going with it.
PR SOLES® are recovery sandals, with ACUPOINT® soles, designed specifically for runners. The goal for our sandals is to provide runners with a comfortable footwear option you can wear before or after your run. Whether your feet are tired and sore from a 5 miler; or if you wanted to rest your feet before your next race, PR SOLES® were made to serve your running recovery needs. Our sandals are lightweight, breathable, waterproof and feature ACUPOINT® soles. The ACUPOINT® sole is a foam cushion that massages your feet as you walk.
A good foot massage goes a long way.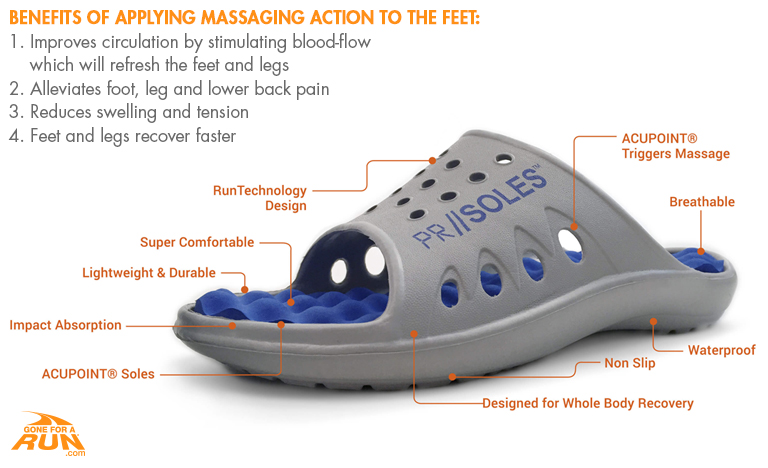 Here's what one customer had to say:
"I finished a marathon yesterday and have not taken these off of my feet. I put them in my bag to put on immediately after running. I put them on within 10 minutes of finishing, have worn them around the house and on my walks since yesterday morning. I have been suffering from plantar fasciitis for 10 months. I have run 2 other marathons with this injury but with these shoes on, I don't feel any pain at all. I highly recommend these over flip flops post race. I don't know about the claims of supporting recovery but I know what feels good on my feet and legs after 26.2 miles and these are the shoes for me. " – La Teacher Runner
What this customer has experienced, as well as others is why PR SOLES® are one of the most popular items we have ever had at Gone For a RUN.
How Do PR SOLES® Help Me Recover?
Now, these may seem like magical sandals that we got from the same guy who sold jack those beanstalk beans, but they are not. The recovery process is based largely on the ACUPOINT® soles. The ACUPOINT® soles have uniquely raised "triggers" that activate the nerve endings in your feet, sending healing relief through the entire body. These "triggers" massage your feet as you walk in them, which improves your circulation and breaks up painful lactic and uric acid that can accumulate in your feet after you run. It can also occur if you are standing for long periods as well.
So, if you have ever ran a long distance or stood for a while and felt your feet stiffening they you may need a nice PR SOLES® foot massage.
Right, Lora?
"After reading other reviews, I bought a pair each for my husband and I. We had both completed a Tough Mudder in March 2015 and I could remember how bad my feet hurt and would have loved wearing these afterward. Well, just wearing these after a 5k was awesome enough! He also completed another TM in Atlanta May 2. He could not brag about how great it was to wear these after! Highly recommended!!!"
– Lora B.
Now, after reading all of that, you can get a pretty good idea of why these are so popular. They are so popular in fact that we had to come up with some new colorways. Our recovery sandals and flip flops come in several colors but the newest editions are the Black/Black, Navy Blue/Pink, and Teal/Royal Blue colorways as seen below.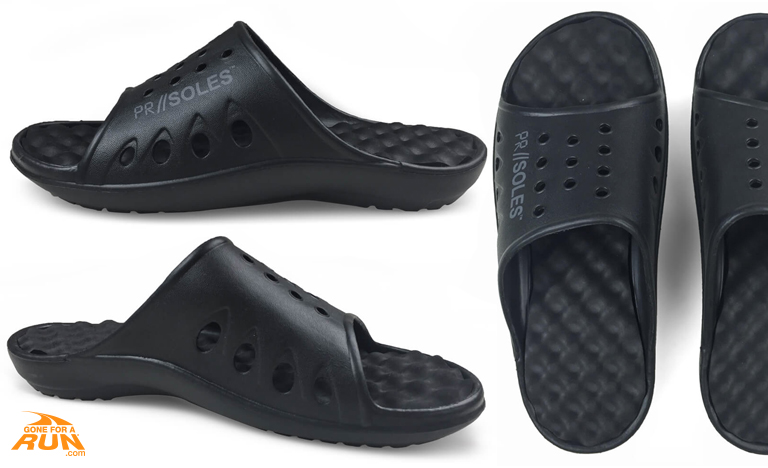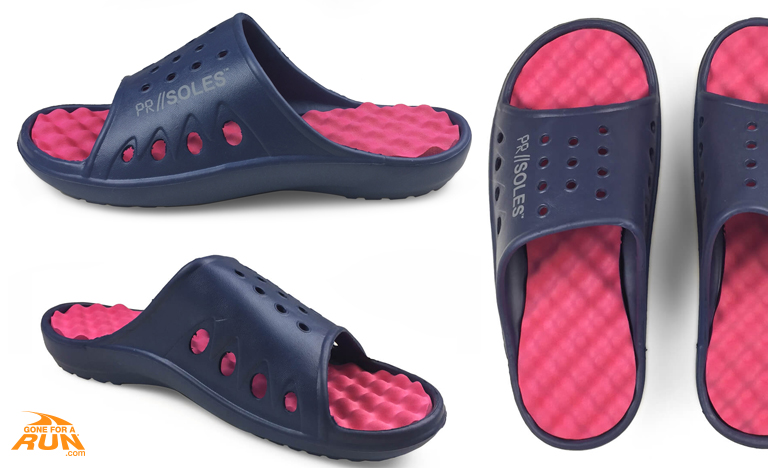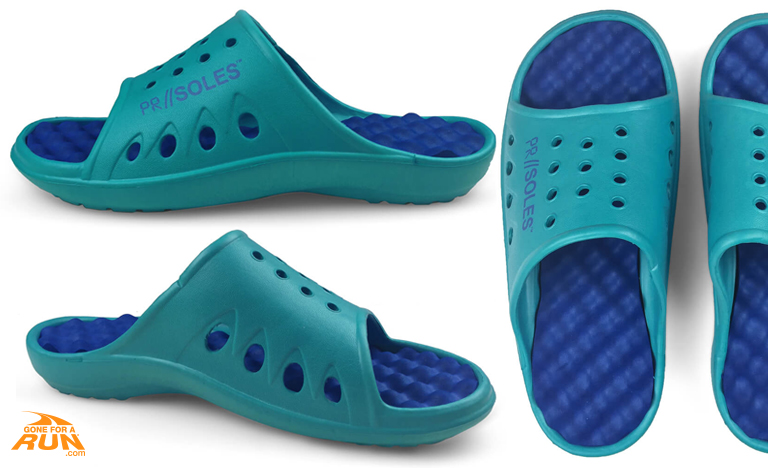 What do you think of the new colors? Let us know on Facebook.
To learn more about our PR SOLES® and their other features and benefits, visit our website, here.
To see some happy runners with happy feet, scroll down.