Let's face it, if you're a runner, you most likely have that coveted bucket list of marathons and half marathons you're dying to check off your list. With the number of races increasing each year, it can sometimes be overwhelming to decipher which ones you should do next. To help you out, we've pulled together our own Top 10 Bucket List of Marathons and Half-Marathons in the U.S. If these aren't on your list already, after this, we're pretty confident they will be.
1. Boston Marathon
Where: Boston, Massachusetts
When: April
Race Website: http://www.baa.org/races/boston-marathon.aspx
For many runners, this is the ultimate "bucketlist" item. Due to the strict qualifying times, this race is highly coveted and one of the most in-demand races in the country. It's a goal for many to hit the "BQ" mark, so that being said, this race definitely makes one of the top on our list.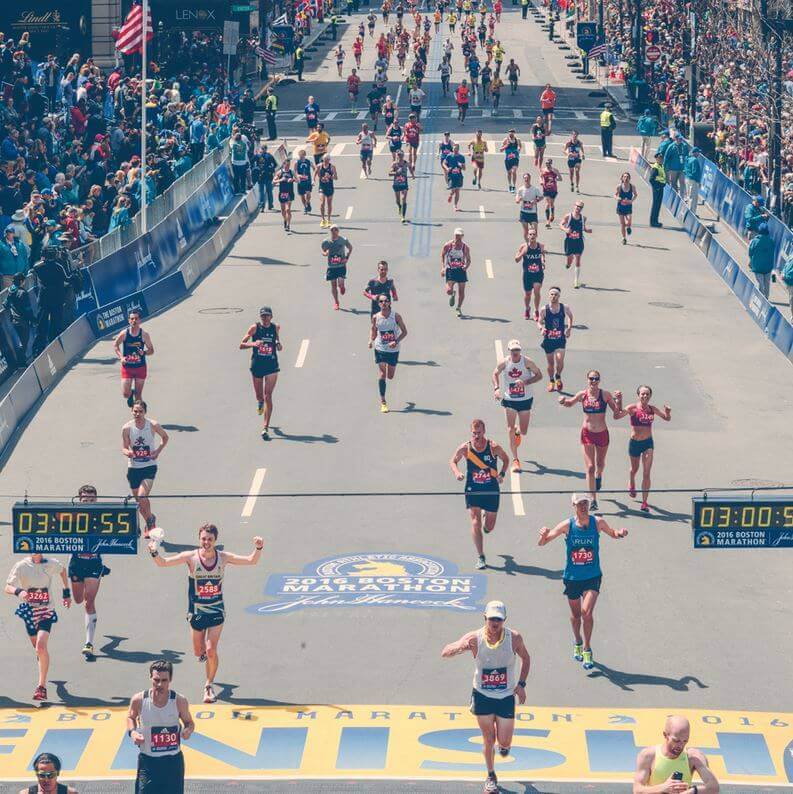 2. Marine Corps Marathon
Where: Arlington, VA
When: October
Race Website: http://www.marinemarathon.com/
Known as "The People's Marathon" and the "Marathon of the Monuments", this is a race that runs through all the major monuments in Washington, D.C. Unlike many other marathons, this race does not have prize money for the winners, instead its focus lies heavily on honoring the courage and commitment of all the finishers. Organized by the men and women of the United States Marines Corps, you'll see hundreds of them running alongside you as well as cheering you on from the sidelines and each of the station stops. This will for sure be a run to remember.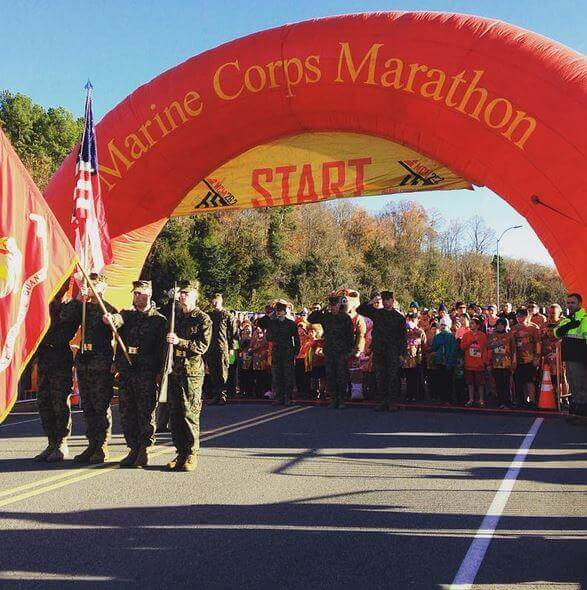 3. Big Sur International Marathon
Where: Big Sur, CA
When: April
Race Website: http://www.bigsurmarathon.org/
The Big Sur International Marathon is a point-to-point course run on scenic CA Highway 1 from Big Sur to Carmel the last Sunday each April. According to their race website, "Towering redwoods, crashing waves, coastal mountains and verdant pastures are featured on this bucket list course. The centerpiece of the course is the iconic Bixby Bridge, located at the halfway point of the race, where you'll be greeted by a tuxedo-ed musician playing a Yamaha Baby Grand Piano." One look at these photos, and we can be sure you'll be booking a flight out!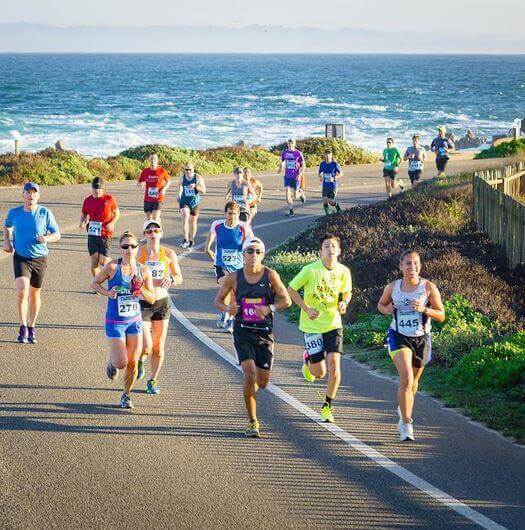 4. NYC Marathon
Where: New York City
When: November
Race Website: https://www.tcsnycmarathon.org/
The New York City Marathon is considered the largest marathon in the world, taking runners through all five boroughs of New York City. Starting in Staten Island and finishing in Central Park, you can be sure you'll have enough motivation with the thousands of spectators lined up and down the streets. Qualify for the marathon with your time, chance your entry into the race with the lottery system, or opt to run the New York Road Runners 9+1 program. Alternatively, get a guaranteed entry through a charity program!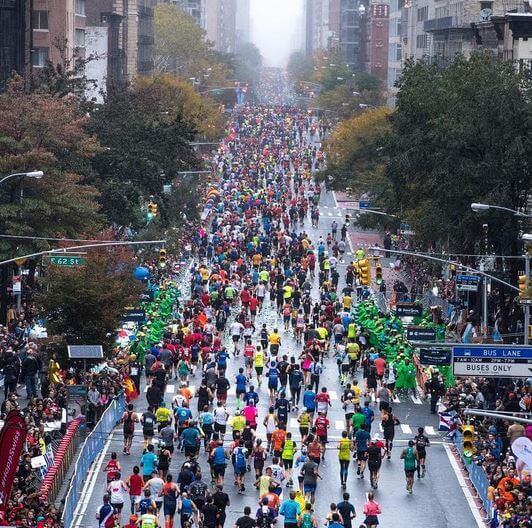 5. Disney Wine & Dine Half
Where: Orlando, FL
When: November
Race Website: https://www.rundisney.com/wine-and-dine-half-marathon/
Kick off your morning with a 13.1 mile run through the Walt Disney World Resort, and celebrate with an evening of delicious food and wine. Get dressed up in your best running costume and run alongside some of your favorite Disney characters in this fun race! Bring the whole family along for a great excuse for a family vacation.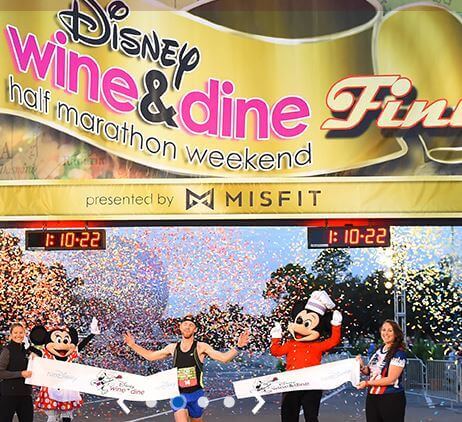 6. Rock N Roll Las Vegas Half
Where: Las Vegas, NV
When: November
Race Website: http://www.runrocknroll.com/las-vegas/
The only time you'll ever see the infamous Las Vegas Strip close, the Rock 'n' Roll Las Vegas Half certainly made our bucketlist! With a course full of live bands, cheer teams, and runners ready for the post-race party, you'll love the atmosphere of this race!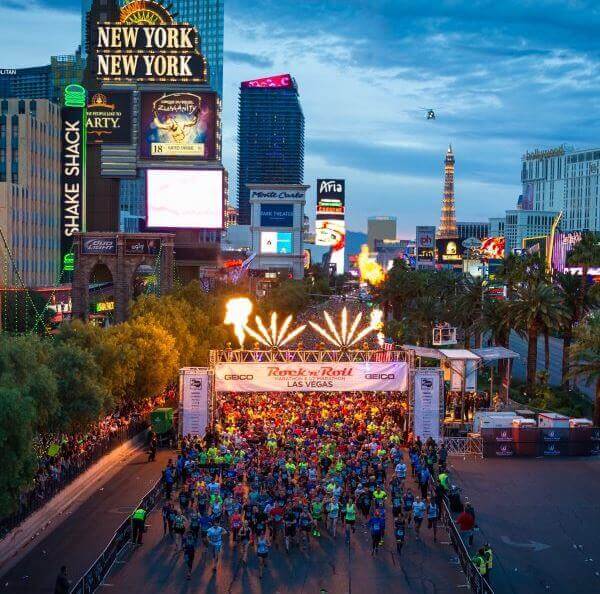 7. The Hapalua
Where: Honolulu, HI
When: April
Race Website: https://www.thehapalua.com/
Dubbed "Hawaii's Half-Marathon," you'll start just as the sun is coming up at 6am, run along the Oahu coastline and into downtown Honolulu, finishing back in Waikiki. There are no qualifying times for this race - and it's open to everyone! *FUN FACT: Hapalua means "half" in the Hawaiian language.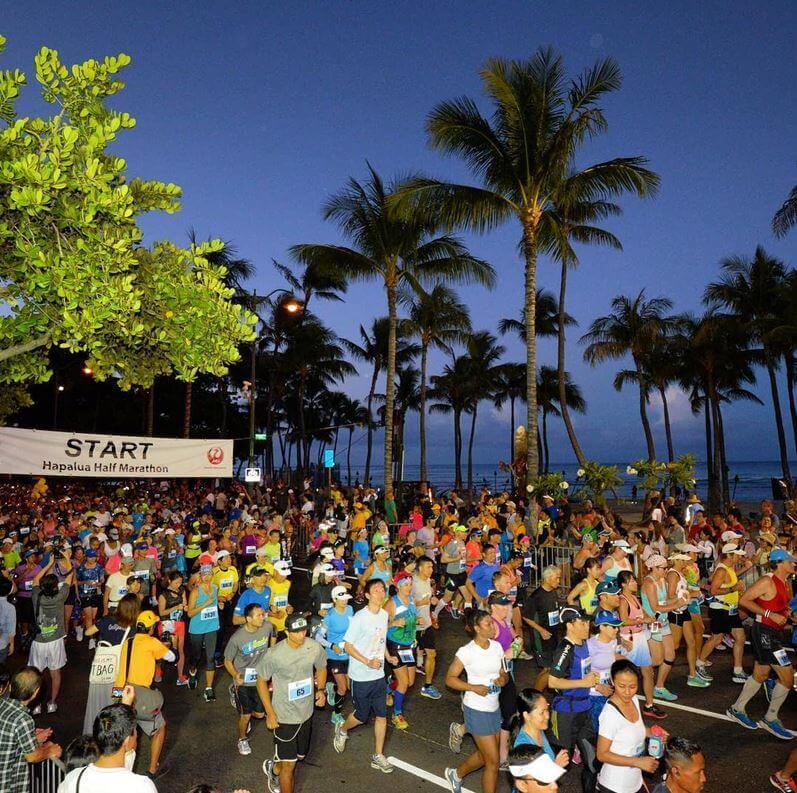 8. Napa to Sonoma Wine Country Half
Where: Sonoma, CA
When: July
Race Website: https://www.motivrunning.com/napa-to-sonoma-wine-country-halfmarathon/
An extremely popular race, Napa-to-Sonoma sells out each year on the day of registration! The race starts at Cuvaison Carneros Winery and finishes in historic Sonoma Plaza in front of City Hall. With beautiful scenery and perfect ambience, this is more than just a race, but a lifestyle experience! Cross the finish line and celebrate with wine from the best wineries in Napa and Sonoma.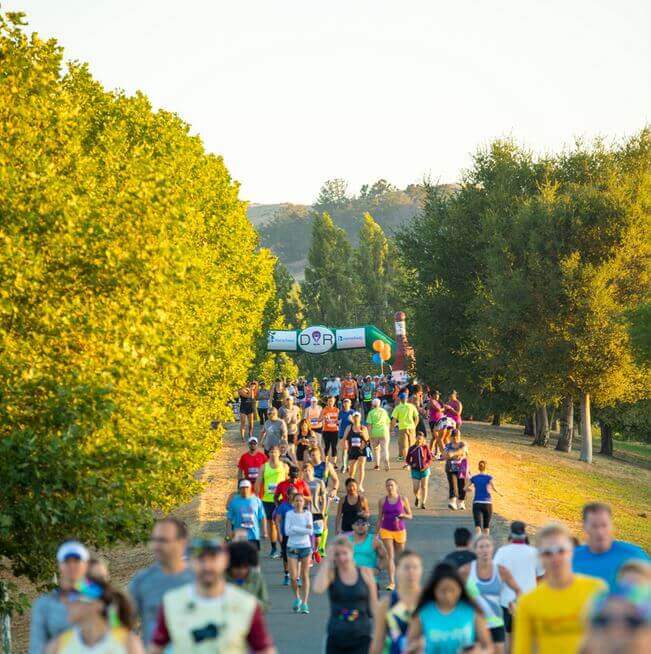 9. Chicago Marathon
Where: Chicago, IL
When: October
Race Website: https://www.chicagomarathon.com/
The Chicago Marathon is one of the country's, and world's most elite races. With an average race day temperature at a brisk 52 degrees, and a fairly flat course, runner's love this marathon race. The race starts and ends at Grant Park whipping your through 29 of the city's vibrant neighborhoods with spectators cheering you on along the way.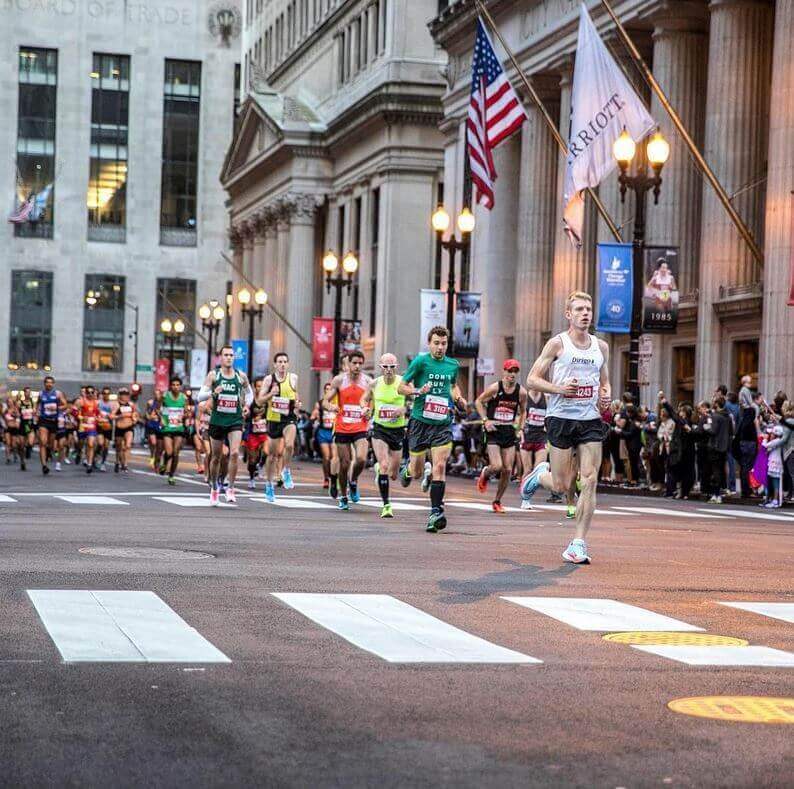 10. Sedona Half Marathon
Where: Sedona, AZ
When: February
Race Website: https://sedonamarathon.com/
This course takes participants through the scenic Coconino National Forest District with gorgeous valleys and hills. At 4,590 feet above sea level, this is a challenging race not for the faint of heart, but one that is well worth it!