St. Patrick's Day is a holiday for celebrating culture and tradition. For runners, it's the perfect excuse to get dressed up, run a fun race, and celebrate with an ice cold beer afterwards! Gone For a Run is thrilled to host the Kiss Me I'm a Runner Virtual Race designed to get you in the holiday spirit!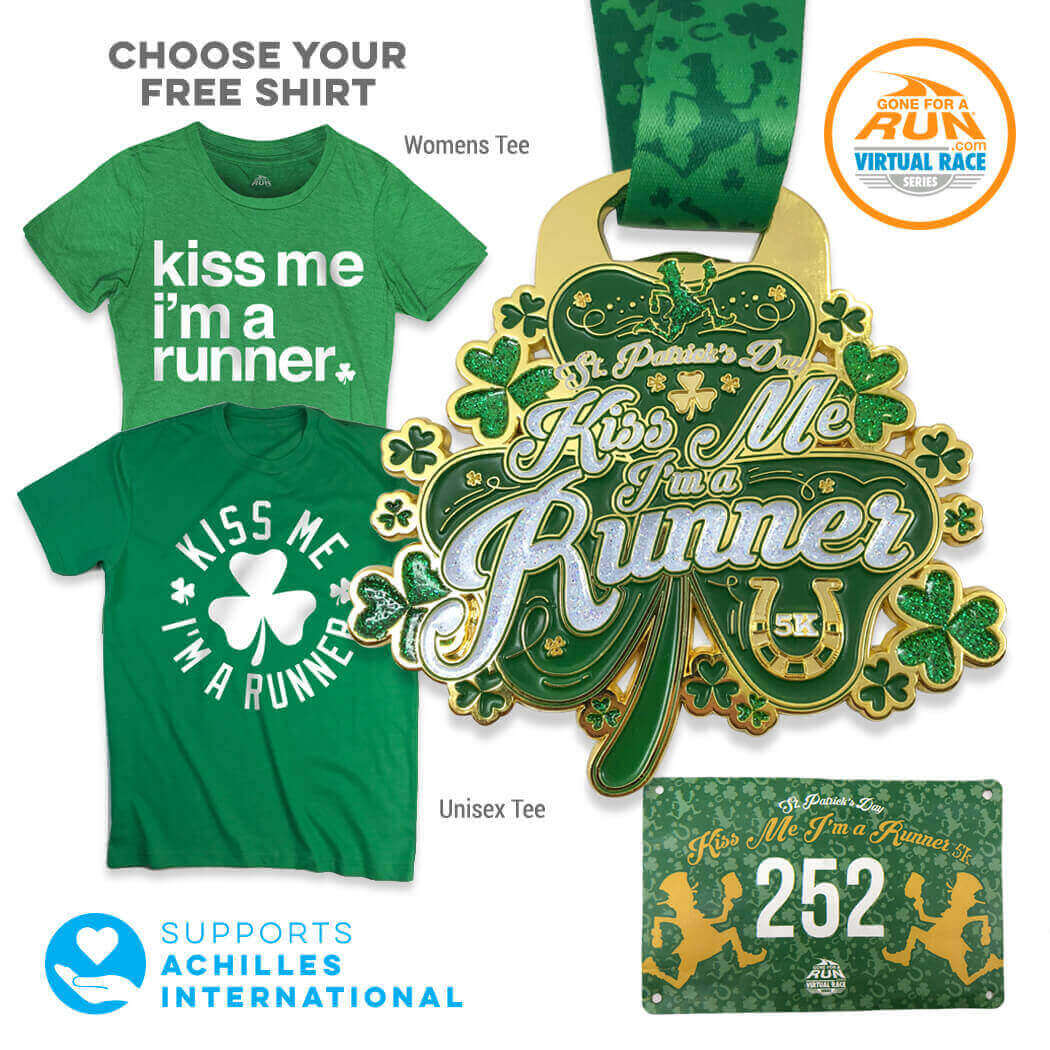 This race includes a shamrock bottle-opener medal, authentic race bib, and your choice of t-shirt. Women will love our new fitted tee with a bold "kiss me i'm a runner" design, reminiscent of our #runlife collection. For men, or for women interested in a regular fit tee, you'll love the unisex shamrock design tee we offer.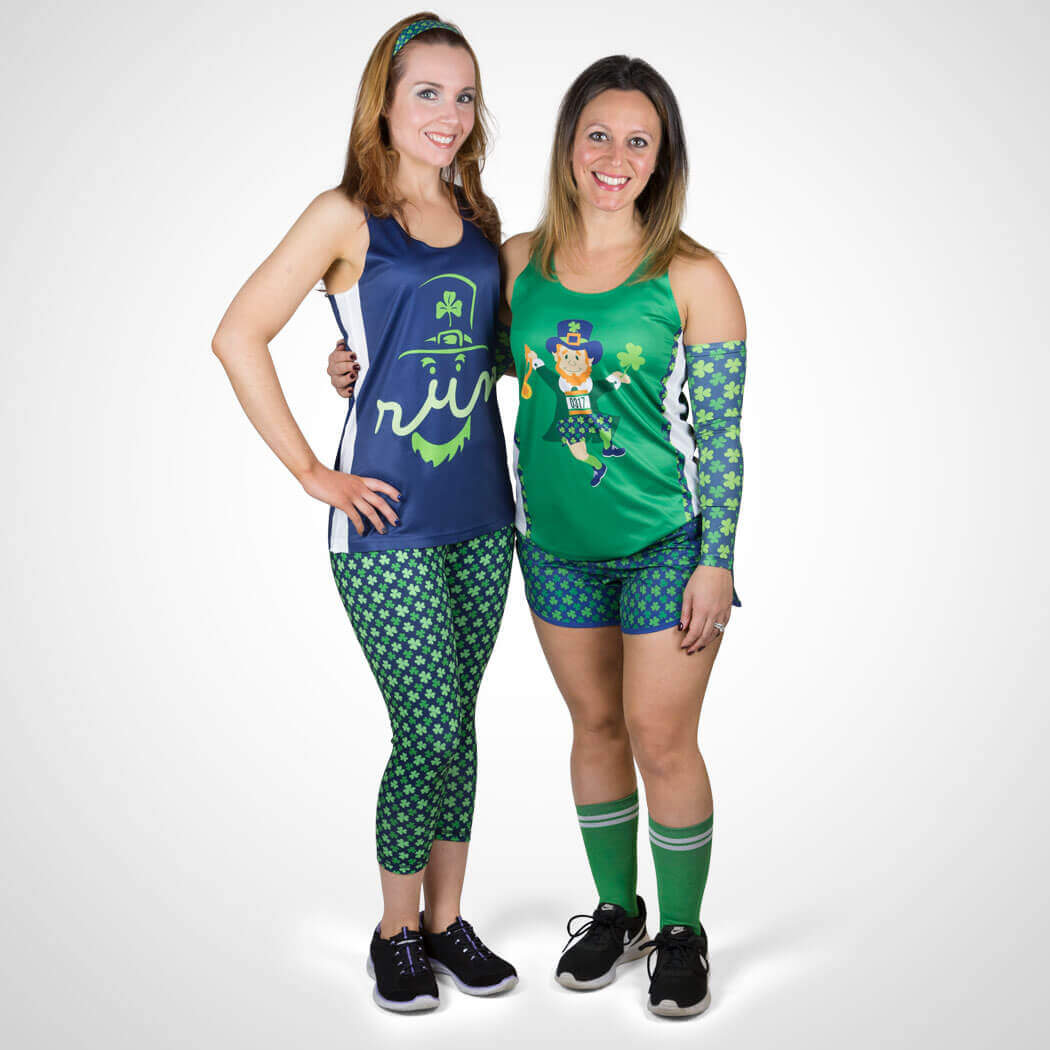 If you're a runner who is bold enough to take their race to the next level, or for those who plan on celebrating at a St. Patrick's Day party after their run, our themed costume sets are the way to go! Purchase the entire outfit or buy the pieces individually to create a one-of-a-kind look! Visit our St. Patrick's Day run shop to find these and more St. Patrick's Day gear.

May the luck of the Irish carry you through this run, and once you're done, don't forget to reward yourself with an ice-cold beer, popping it open with your bottle-opener shamrock medal!