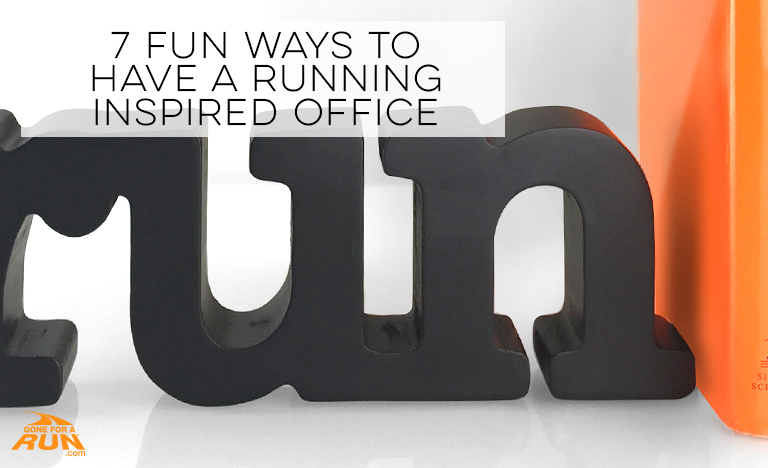 It's a fact: most people spend time looking at their office (or cubicle) decor than they they do their own homes. It's for that very reason that so many of us go out of our ways to have photos and trinkets and other things that remind us of what we're working for and what is waiting for us at the end of the day. When you're a runner, you know it's a way of life. Looking for fun and easy ways to show off your running achievements or just remind yourself how much you love running, while you're at work? Look no further!
01. Photo Frames
What better way to display photos of your family and friends than in running-themed frames? We have a wide assortment for every type of runner, including a select designs that can be personalized – adding names and dates of significant races or marathons, for example. Choosing the right frames for your favorite photos can instantly add some running pride to your office, and a lot of happiness with all those smiling faces in the photos.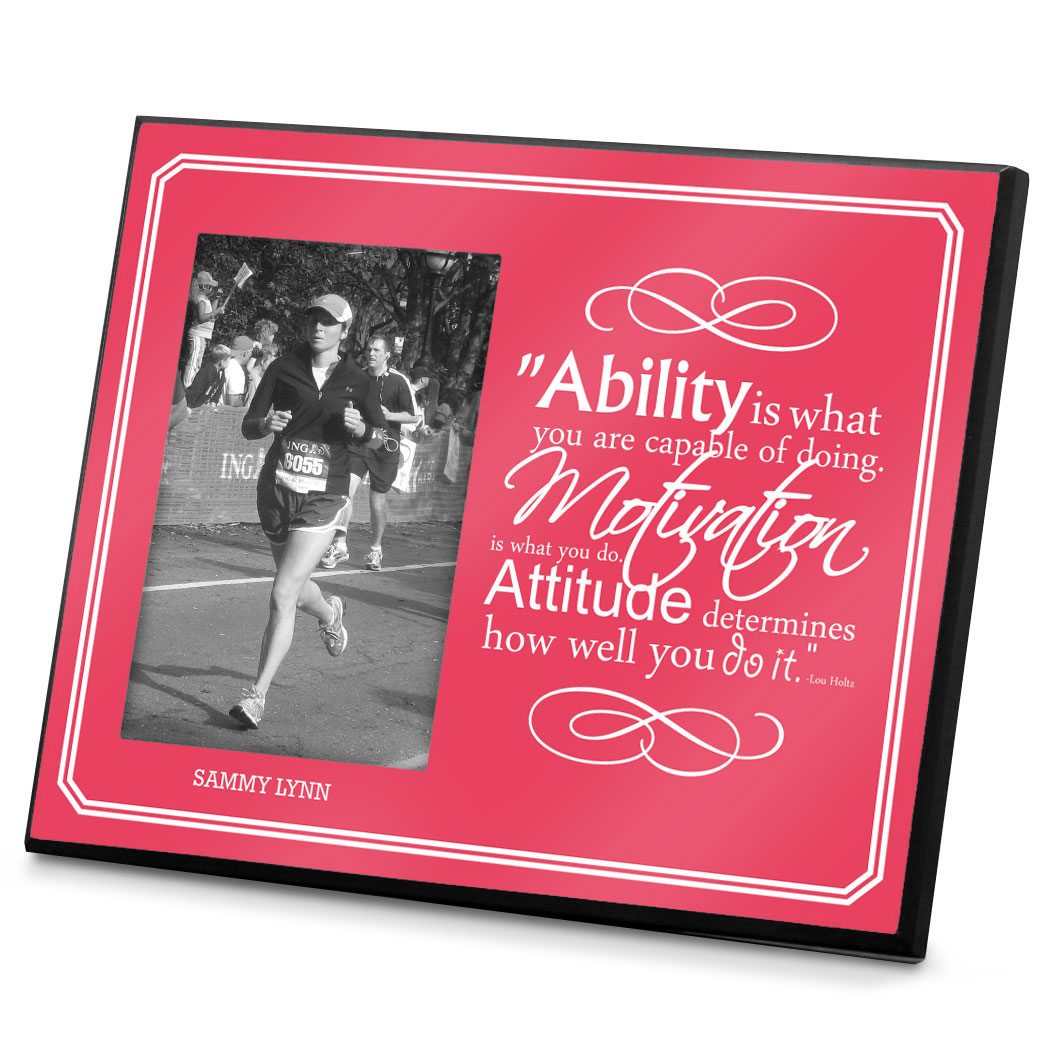 02. Runner's Notebooks and Runner's Clipboards
Notebooks and clipboards are pretty much office staples – but there's no rule that says you have to have a bland and boring notebook that in no way expresses your personality. Hence, our extensive collection of runner's notebooks and clipboards with inspirational designs, many of which can be customized to include your name and your goals. You have to organize your papers and keep a to-do list. I can't see any reason to not do it in style.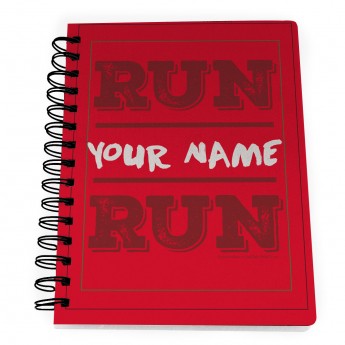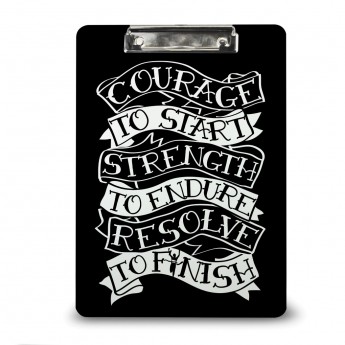 03. RunWORDS
We love our RunWORDs, wooden words, numbers, and hearts that make great office (and home!) decorations. Some are ready to be signed – fill them in with dates and finish times (and PRs!) – and they come in all shapes and sizes. They look great on bookshelves, or as desk accoutrements.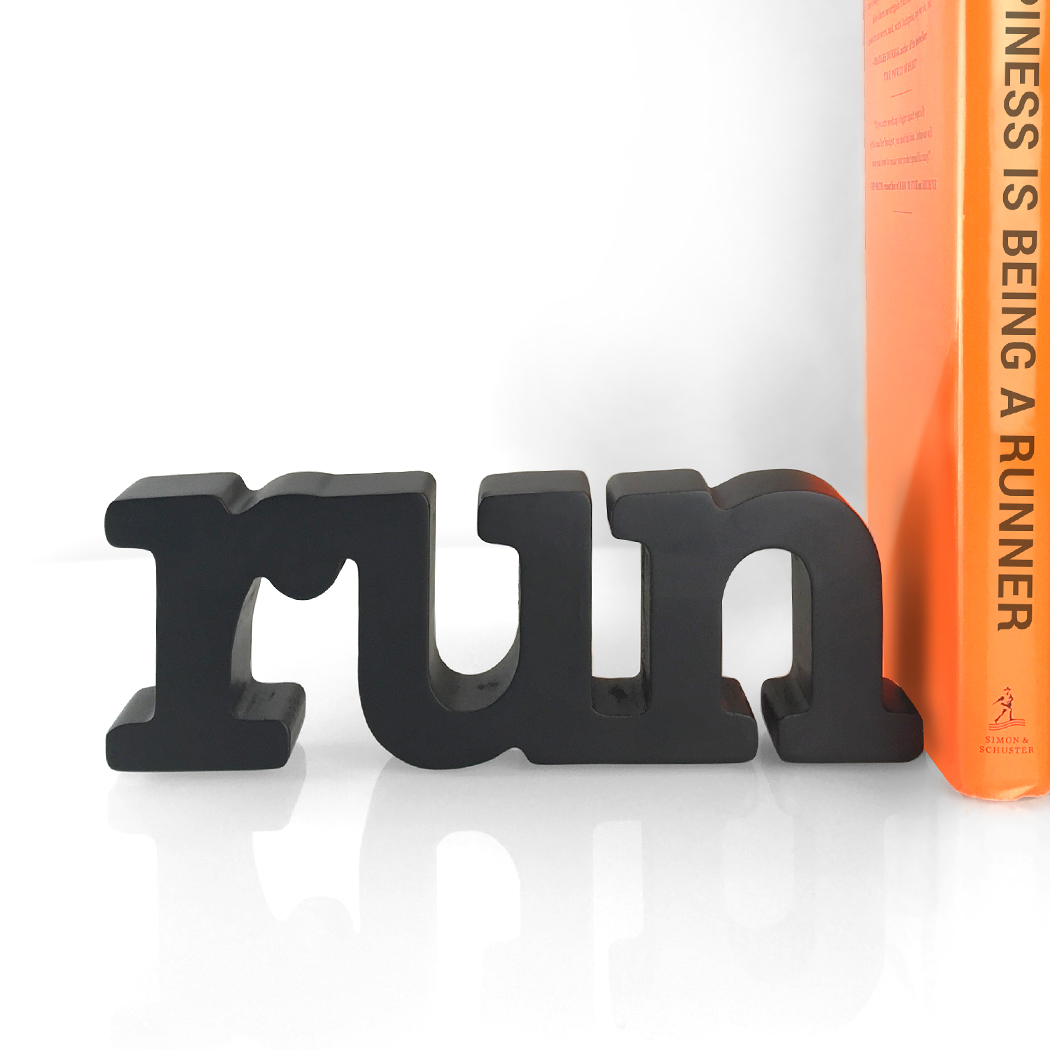 04.The Runner's 2016 Daily Desk Calendar
There are few better ways to add some running inspiration to your office than with a runner's desk calendar. Not only do you have a quick and easy way to see the day and date, but you can log your mileage, and pin up or save some of your favorite pages, since they're full of motivational phrases and quotes. We only have a few of these left, so if it sounds like something you'd want, you should probably purchase one today.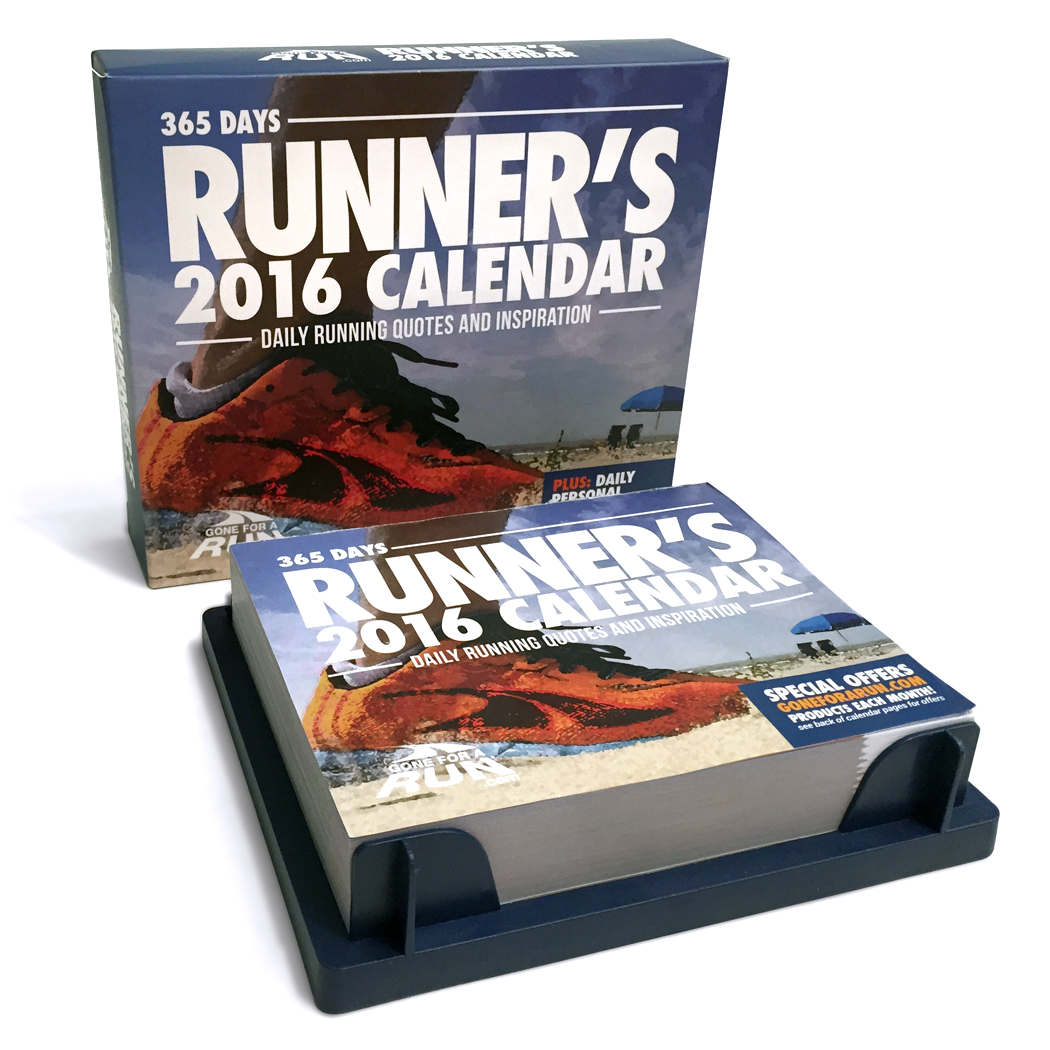 05. Business Card Holders
Sure, business cards come in bland, white boxes (that you usually keep in a desk drawer – and then forget to give to clients or interviewees.) End the cycle of frustration with our beautiful engraved and personalized business card holders, that can also double as credit card cases for those of you who don't do the business card thing.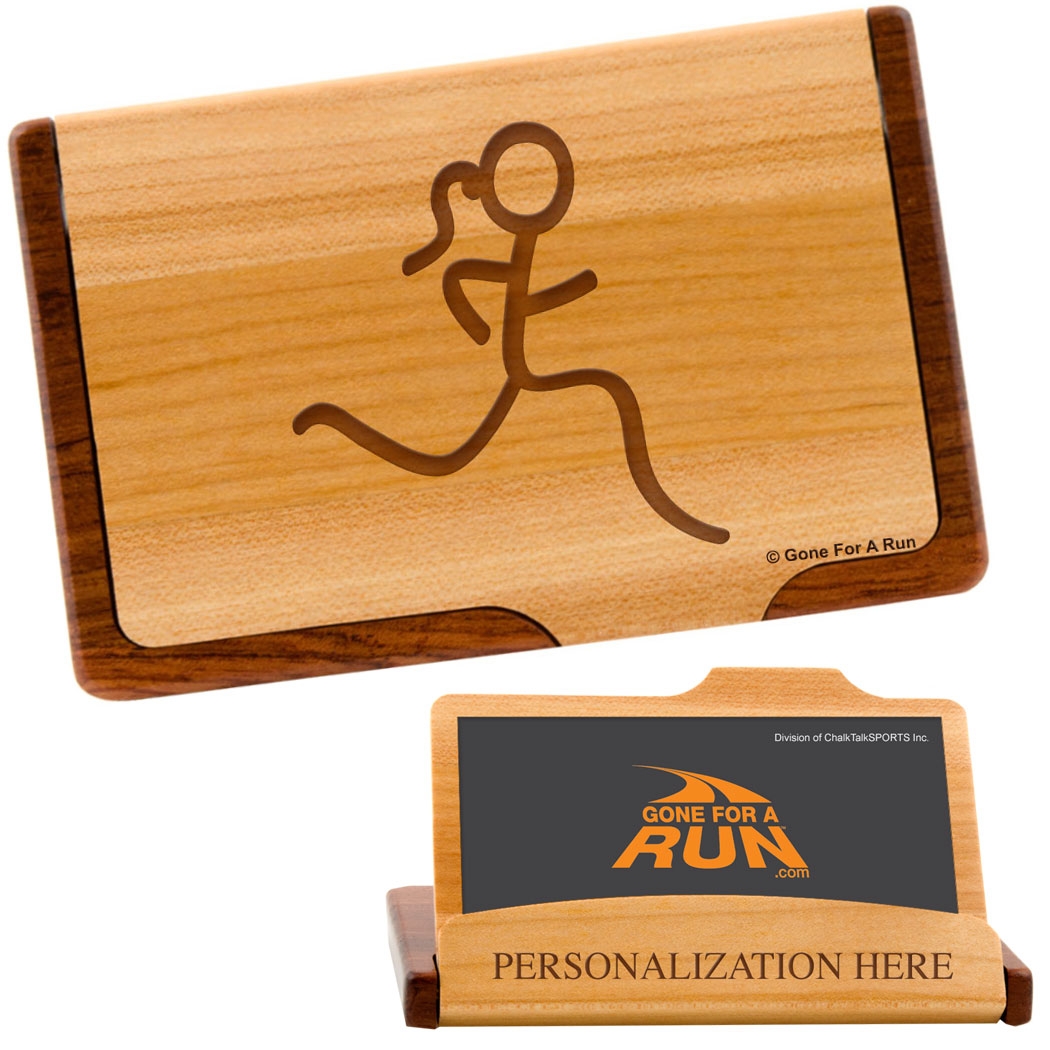 06. Pillows
What better way to make your office comfortable – depending on the type of furniture you have – than pillows? I actually keep a pillow on my chair for lumbar support and comfort (such is the life of a writer.) You may want to do that, or you may have a couch or some meeting chairs you'd just like to make more "homey" and comfortable for any guests in your office. Some of them, like the one shown below, can be personalized to replicate one of your race bibs – which is a great conversational piece/ice breaker!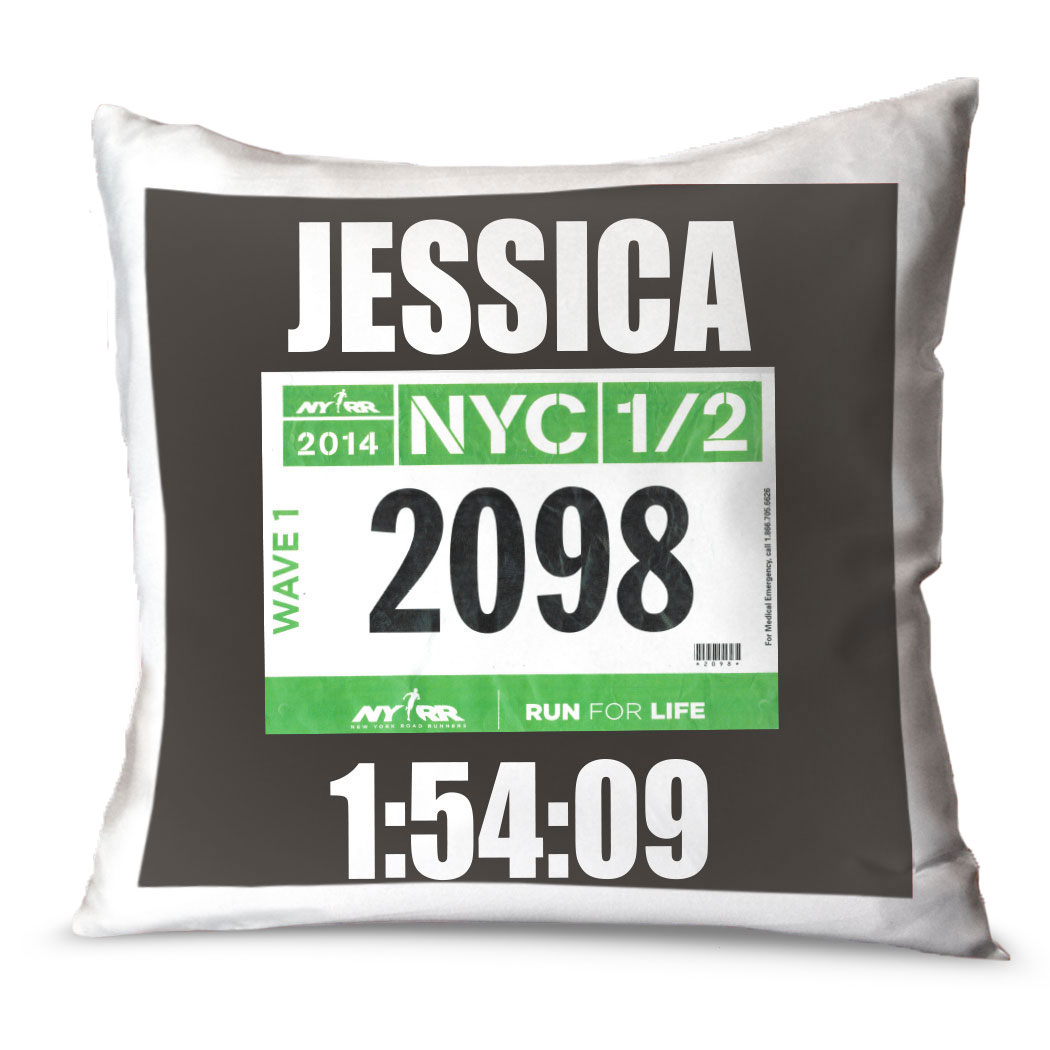 07. Medal Hangers
I can't take credit for this one, but one of my best friends actually hangs some of her race medals in her office at work. She said she has two reasons: one, it's a nice reminder of why she got up early to run before work, or something telling her why she has to make the time to run after. But more importantly, they have been a great source of conversation, both with clients and employees. After all, how much can you really talk about the weather?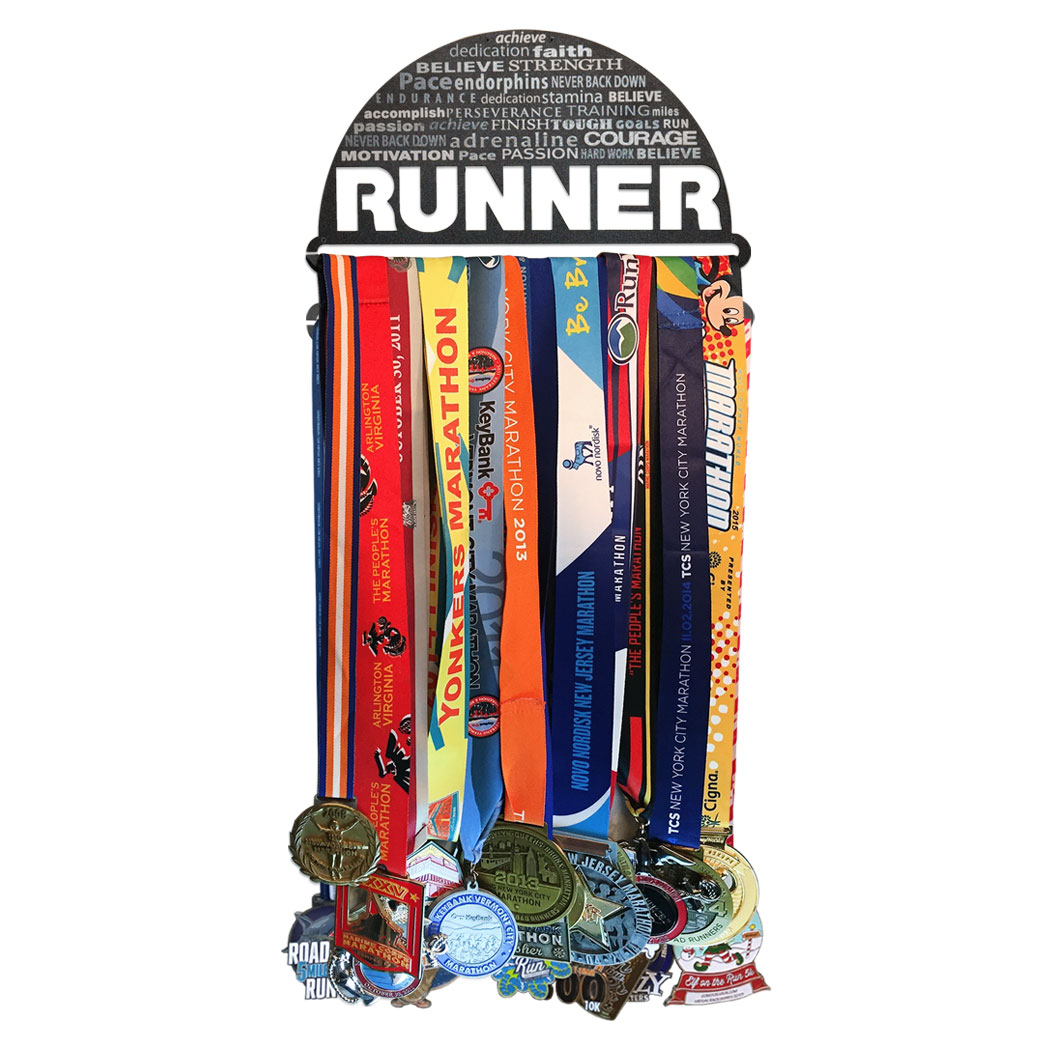 I hope this helped you see that, with a few small things, you can transform your work space – whether it's an office or a cubicle – into a running themed oasis that brightens your day just a little bit.