About ChalkTalk SPORTS
IT'S A LIFESTYLE
We are brothers that were born and raised in a world of sports. Our parents spent most (if not all) weekends on soccer fields, lacrosse fields, tennis courts and hockey rinks cheering us on as we played the sports we loved. Playing sports was not just a pastime for us, but rather a lifestyle. In 1996, ChalkTalkSPORTS.com was created when our parents designed a hockey board game and collection of lacrosse and hockey t-shirt designs. From our humble beginnings in our family's garage, ChalkTalkSPORTS.com cultivated into the company it is today. With all hands on deck, we picked and packed customer orders during our college breaks, until our part time efforts no longer sufficed. The entrepreneurial spirit of our family took hold and we put forth the effort for ChalkTalkSPORTS.com to reach its true potential. We are now out of the garage and have established an extremely talented team whom design and manufacture unique products for over 15 sports. It just so happens, that our office and warehouse is conveniently located adjacent to both tennis courts and a playing field (with an ice rink only mile away)...so when not working in the office, you know where you can find us!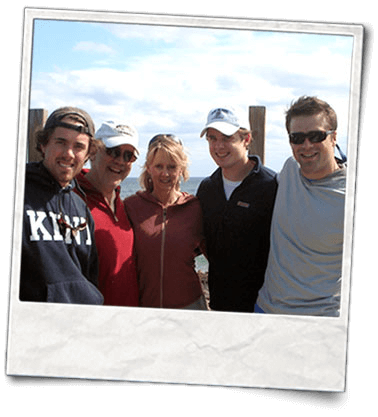 OUR MISSION
We are deeply passionate and committed to providing paramount products for your sport and offering the utmost quality and customer service in the business.
Additionally, our commitment extends by sharing the gift of sports through our Lets Play Sports community outreach program that promotes and supports organized sports. A percentage of all proceeds are donated to organizations that foster the development of youth sports programs for the less fortunate. We believe that no child should be denied the experience and joy that playing sports has to offer.