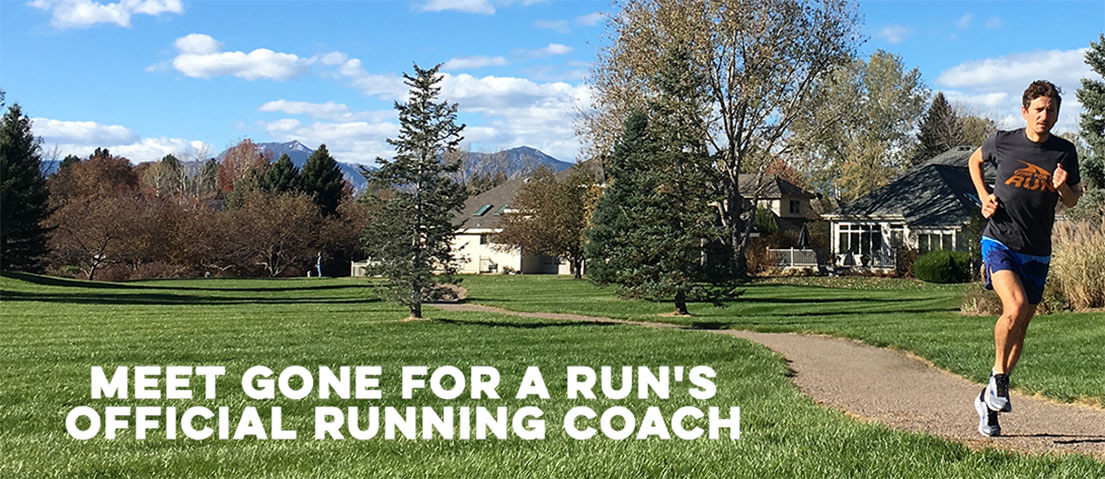 An important part of our mission here at Gone For a Run is to provide valuable content to our running community that will continually help us all develop and improve as athletes and experience the joy of running. Whether you are new to running or a veteran runner our official running coach, Coach Guy will help inspire, encourage and provide the coaching tools to enable you to improve your running skills.
Coach Guy
Coach Guy has been involved in the sport of running for over 18 years. As an accomplished distance runner, he has accomplished numerous wins and top finishes on track and roads. He is ranked as a top racer in Virginia and has competed for the BRC Adidas team. Guy is currently training for the Olympic Trials in Colorado. His personal records include Mile (4:05), 5K (14.20), 10K (30:40) and Half Marathon (67.50).
Guy has a degree in exercise physiology and has spent the past 9 years applying this knowledge and running expertise to coaching runners of all levels. His coaching approach is holistic, Guy focuses on giving his runners a better understanding of training and the benefits of each workout. No matter your level or ability he is focused on helping his athletes grow and develop as a runner centering around running with a purpose.
""
I am here to not only help you improve as a runner, but to give you a better understanding of training and the benefits of each workout.
- Coach Guy
Half Marathon Challenge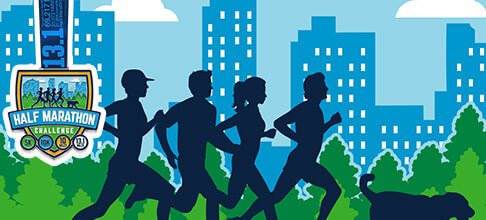 The Half Marathon Challenge is a Virtual Race like no other - we train you, encourage you, and celebrate you along the way to your half marathon finish line with this progressive 13.1 mile challenge. All while helping you build life-long memories and friendships with runners from across the globe! Best of all your running supports Achilles International.
Half Marathon Challenge Medal
Authentic Half Marathon Race Bib
FREE Half Marathon challenge T-shirt
50%off Half Marathon Swag
Exclusive Training Program for each Milestone
Access to exclusive coaching tips, guides, and videos from Coach Guy, on our exclusive members facebook page.
Register Now
Your Personal Running Coach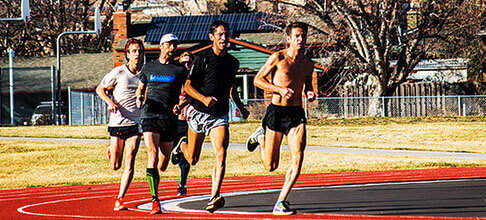 "My mission is to apply my years of knowledge and experience to my philosophy of training in order to help develop happy and healthy runners." - Coach Guy
Coach Guy will be providing training programs, weekly training tips as well as instructional videos.
Our Coach Guy library of training videos can be viewed here.
And his training tips and blogs can be found on our Gone For a Run blog.
If you are interested in private coaching email CoachGuy@goneforarun.com.